Introducing Radiant Empress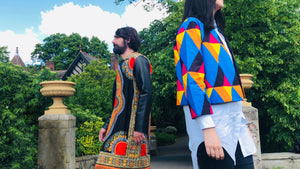 THE EMPRESS EDIT
Introducing Radiant Empress, a brand which brings you iconic statement pieces, bringing to life your true beauty, energy and elegance. We specialise in minimalist style clothing to fulfil that unique statement.
Dazzling beauty shines so bright.
A glow so sure in luxurious apparel.
A sovereign ruler with great power and rank over an empire.




- RADIANT EMPRESS | RADIANT EMPEROR

PHOTOGRAPHY: LENSI PHOTOGRAPHY
Whatever your background, fashion is a universal language and we all want to wear handsome. That's what we are my friend, we are bold, polished statements charming the streets of London. We are beauty when it can't be found; grace when we need to shine and flair when life gets a little too much.
INTRODUCING RADIANT EMPEROR
"BRING ON THE NEW AGE OF HANDSOME"
ANGELINA COLLECTION
PHOTOGRAPHY: LENSI PHOTOGRAPHY

Elegance is 100% achievable. In fact, it's so achievable that we guarantee you will feel all things with our new collection. 




- RADIANT EMPRESS | RADIANT EMPEROR
Leave a comment
Comments will be approved before showing up.